Employment Opportunities
Please find below a list of employment opportunities that may be of interest to students.
Student Cribs School Leavers Paid Internship
This initiative is aimed at students after they've finished 6th form, who are looking to gain paid professional experience. It would be a great opportunity for anyone who is deferring their university place and is looking for a short-term job, and/or are looking to kick-start their career!
We are looking to recruit for a minimum of 3 months between June 2021 – January 2022 and offer a competitive salary. We are recruiting for various roles across our Sales, Marketing and Investment departments to suit candidates' individual interests and skills.
---
Army Roles for all Aspects of Science
There's a huge variety of roles in the Army available to students that have an interest in medicine, biology, chemistry and physics. From a Biomedical Scientist to an Ammunition Technician, an Environmental Health Practitioner to Pharmacy Technician, could the Army be the place for you? In many of these roles, gaining a fully funded degree is part of the specialist training.
Our role-specific videos are a great way for students to gain an insight into what is involved in each role and the skills you'll need to succeed. Click below to watch our full suite of videos.
---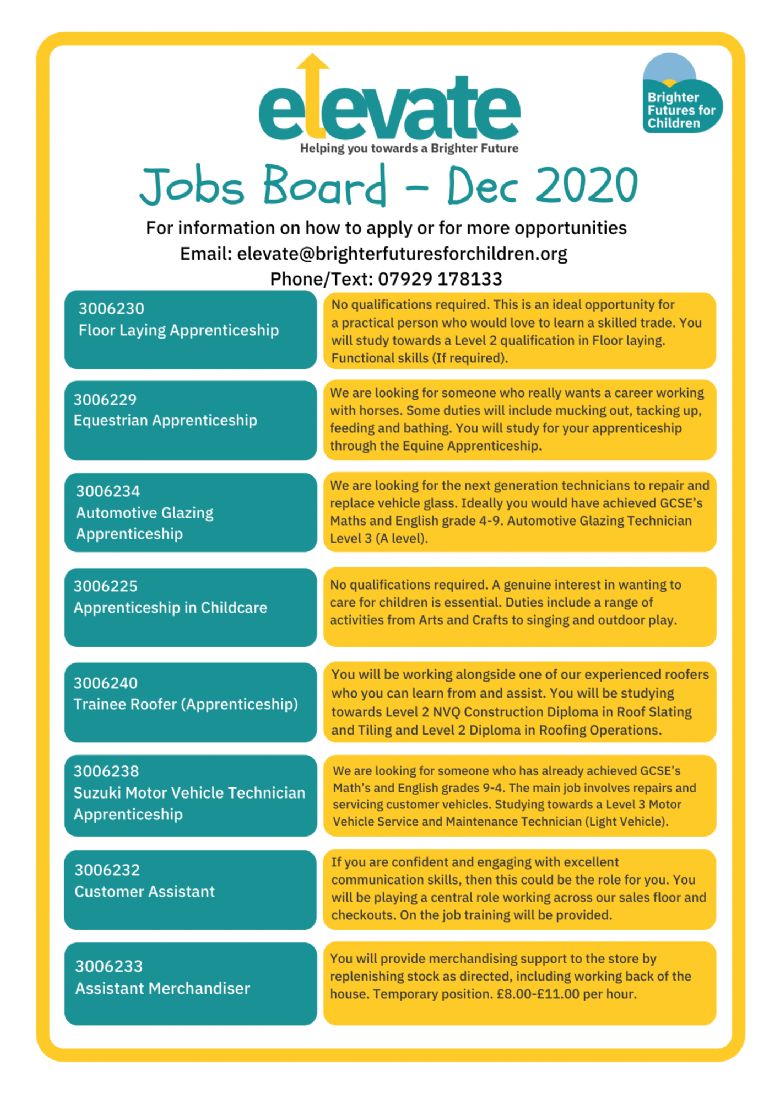 ---
PwC
Check out the opportunities for school and college leavers at PwC, including their Flying Start degree programmes in Accounting and Technology. See https://www.pwc.co.uk/careers/student-careers/school-careers/our-programmes.html .
---
Siemens Finance and Commercial Academy - School Leavers Scheme
Do you want a financial career that moves beyond balance sheets and number crunching? When the finances add up to global change, being here means being everywhere. Study towards a professional qualification while being a part of expansive work with our Finance & Commercial Graduate or School Leaver scheme. Applications are now open for a three year level 7 apprenticeship. Students work towards a professional accounting qualification (CIMA) whilst gaining experience in the workplace. It runs nationwide in locations across the UK, with some of our main sites being Frimley, Manchester and Poole.
Follow the link for how to apply
https://new.siemens.com/uk/en/company/jobs/search-careers/finance-commercial-programmes.html
---
HSBC Degree Apprenticeships