Context
Maiden Erlegh Trust is a growing mixed multi-academy trust (MAT) serving the Reading area and four different local authorities. In terms of future growth, we have made a commitment to grow in a measured way in line with our values and ethos so that we can ensure that all our schools thrive.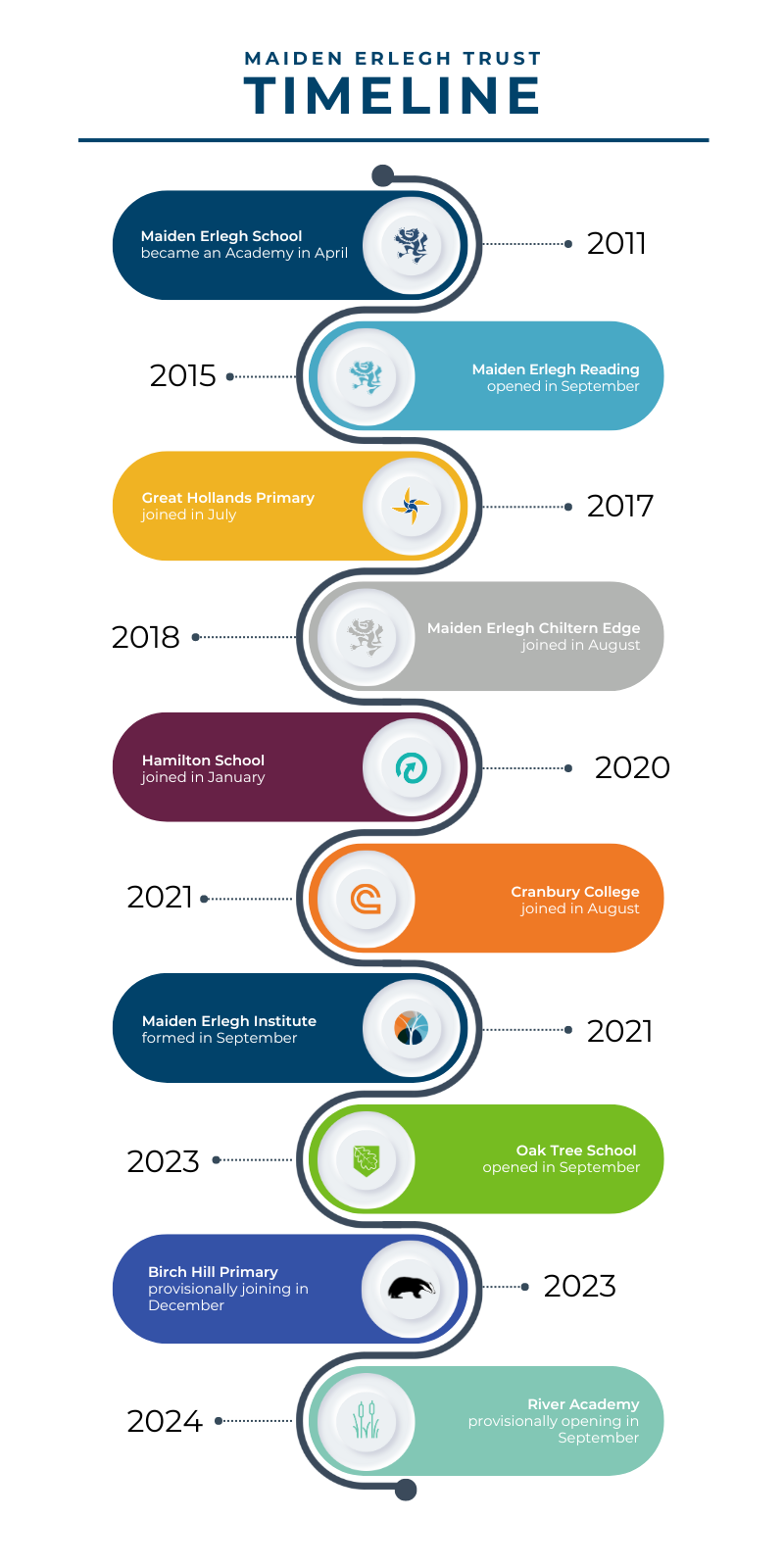 Our reputation is based on high standards and ambition for all with a focus on educating the whole child. We pride ourselves on our moral purpose and inclusive approach to all that we do, as educators and as an employer. We are also committed to developing respectful and diverse environments which welcome all people equally and encourage exchange and the celebration of both what we have in common and our differences, which enrich everyone.
Our schools benefit from access to high quality central services and economies of scale, shared good practice, professional support and tried and tested common policies and procedures.
We want each school to be the school of choice for their local families. We understand that each school community has its own specific needs and characteristics and that it is important that Headteachers can plan strategically and operationally to meet local needs in a bespoke way. In that way, the potential and talents of every child and every member of staff can be nurtured, and stakeholders can develop a sense of pride in their school
Maiden Erlegh Trust is also committed to contributing to the local education community and system-led improvement. We work alongside our local authority colleagues, Reading University and the Teaching School Hub on a number of local projects, not least initial teacher training and early career teacher training. In addition, through our own Maiden Erlegh Institute, we host regional networks such as the Behaviour Hub and the Challenge Partners Hub, and we provide a range of high quality professional development (for teaching and support staff) and outreach coaching, consultancy and support for schools locally and further afield. We also design and run a number of leadership programmes.