Governance
Strong governance puts the interests of pupils/students at the forefront and at Board level and above, issues of control and school identity must be put aside to consider objectively how governance can benefit all children and young people across the Trust's current and future schools.
The Trust is run by the Members, who have overall control of the Trust and appoint Trustees, and the Board of Trustees. The Trustees, amongst other things are responsible for setting the direction of the Trust and thus the schools within the Trust, holding the Executive Headteacher and Headteachers of the different schools to account, ensuring financial probity and the management of risk.
Each member school has its own Local Advisory Board (LAB) which is accountable to the Trust. Each LAB works closely with the Headteacher of the school to support and challenge, whilst still ensuring they fulfil the Trust's mission. In line with the Trust's motto, the LAB has an important community facing role, ensuring the Academy meets the needs of its community and the students attending the Academy. It is the LAB that manages each school on behalf of the members of the Trust. Their key responsibilities are to ensure the quality of educational provision challenge, monitor the performance of the academy, manage the academy trust's finances and property, and employ staff.
Maiden Erlegh Trust - Governance Structure
Executive Leadership and Central Services: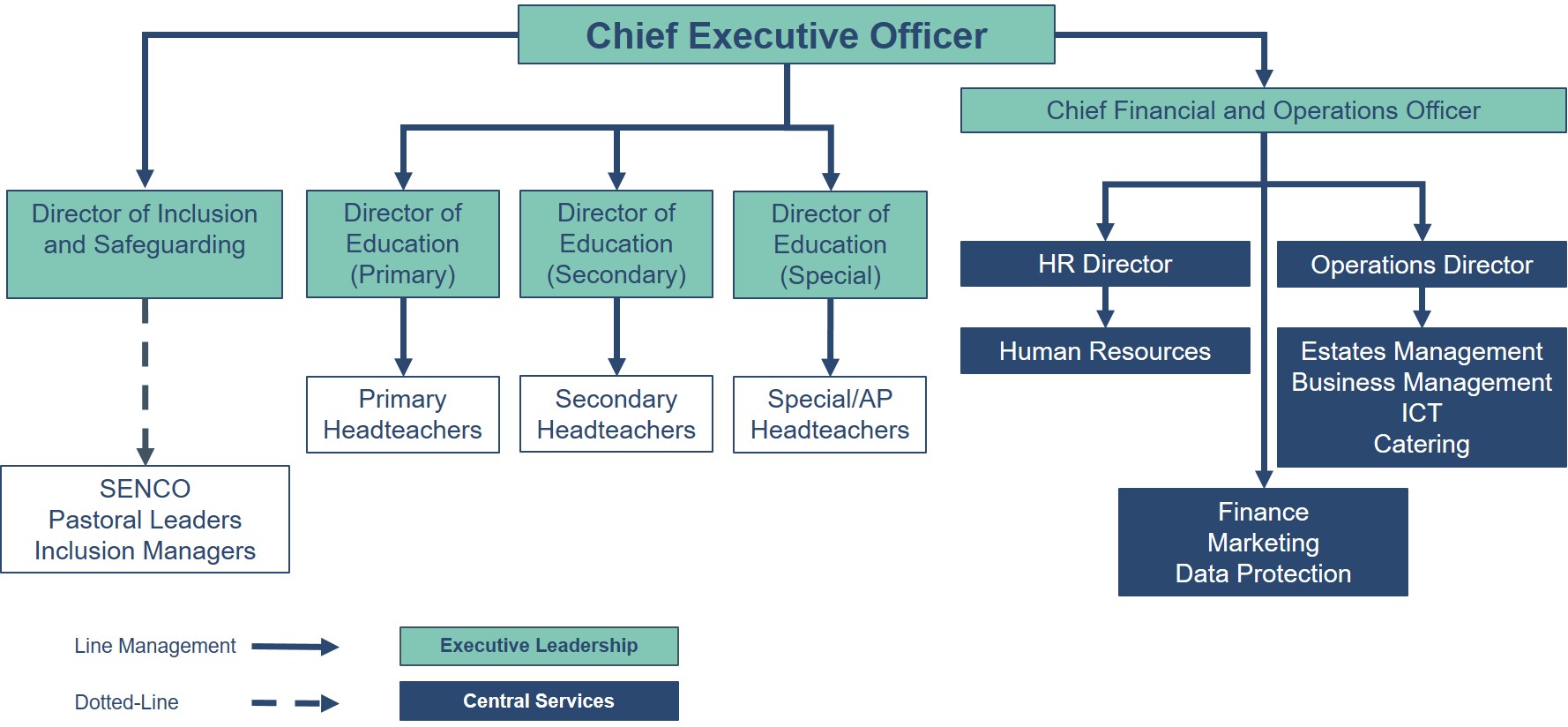 The Trust reviews its governance arrangements annually and our updated governance document can be found below.
All Members, Trustees and Local Advisory Board members are expected to sign the Code of Conduct and adhere to the 7 principles of public life.